CMA Program Video Description Transcript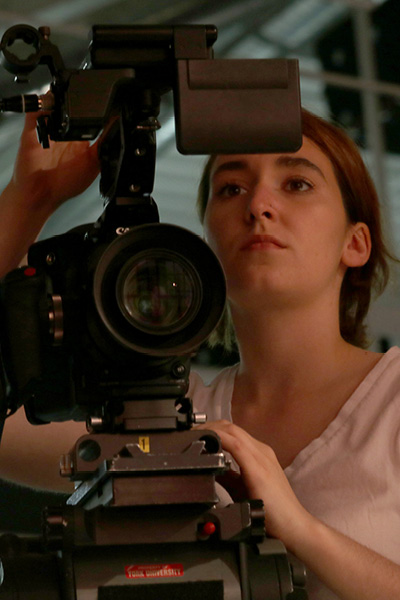 OVERVIEW
The Department of Cinema & Media Arts
Learn to understand, think and create in the language of the moving image across all media. From idea to screenplay, camera to screen, screen to critical inquiry, AMPD's Department of Cinema and Media Arts offers exceptional theoretical and hands-on training across the evolving spectrums of cinema and media.
HIGHLIGHTS
Top 6 reasons to apply
Fifty years of renowned leadership in filmmaking and cinema scholarship
Four acclaimed degrees, giving you the opportunity to find the right program to fit your interests and goals
World-class facilities, including AMPD's professional sound stage at Cinespace Film Studios
Small class sizes and hands-on experience
Professional placement and internship opportunities in the film, television and media industries
Guest lectures & workshops by industry insiders and leading film scholars
YOUR CHOICE
Four Programs
ENDLESS POSSIBILITIES
Two degrees in one
Experience AMPD 24/7, 365 from anywhere around the world.
Have Questions?
WE HAVE ANSWERS
Take the next step toward a career in art and design.